Live in Merida? Know 5 advantages and disadvantages of living in Merida, compared to other states in Mexico.
What you don't know and nobody will talk to you about is what are the disadvantages of living in Merida.
The advantages are many, but to make a decision how to move to study or live in Merida is to care about putting the whole picture on the table.
Before packing your bags and starting a new life in Yucatan, you must be clear about the advantages and disadvantages you will find.
Like all cities, Merida has its own charm and splendor.
As in all cities, Mérida has its own weaknesses and disadvantages.
As inhabitants in love with our Yucatan customs and traditions, we embrace that diversity that makes us a unique and living state.
On warning there is no deception, so you avoid receiving unexpected surprises in your new home.
Advantages of life in Merida

1.- It is a safe city
With certainty we affirm it: Mérida is one of the safest cities in the entire country. It recently won the title of "The City of Peace", thanks to the fact that in 2019 it was recognized by the Institute for the Economy and Peace (IEP) as the most peaceful city in Mexico.

This means that, compared to other states of the Mexican Republic, Mérida has a lower rate of assaults, violent crimes, homicides, and organized crime.
If we compare the crime rate in the capital of Yucatan, along with the rate of violence in Guadalajara or Monterrey, Mérida wins by a lot ... a lot.
However, each year the rates of violence increase due to multiple demographic and governmental factors.
Mexico is a country in constant evolution. As citizens we have the right to choose the place of residence that offers us the most advantages, as well as the quality of life that we want to aspire to.
Living in Merida represents a daily life of peace And also, it means being part of a growing social structure.
If you are thinking of moving to Mérida, remember that you will be part of a social ecosystem to which you must join with a deep respect for their customs and traditions.
The high quality of life in Yucatan is due in part to the tranquility of its inhabitantsIt is everyone's responsibility to maintain that peace.

We recommend you read: Mayan crafts: 10 towns in Yucatan that were born to create.
2.- Although it may not seem like it, it is well connected with other destinations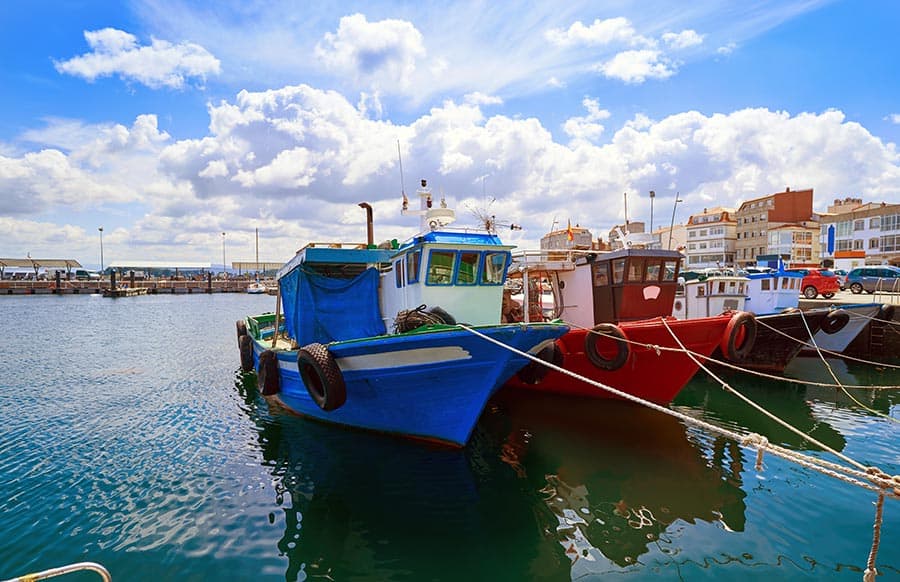 The closest beach is about 20 minutes away and the tourist offer extends along the coast.
Easily access archaeological sites and natural areas that are located a short distance from the center of Mérida.

Also, if you are considering an upcoming trip, be it national or international, Merida offers direct international flights to cities such as Havana, Miami, Houston, Toronto.
The Yucatan peninsula adjoins Campeche and Quintana Roo. In a matter of hours, you arrive in Cancun by bus or private.
3.- Health services in the region are of the highest quality
In Mérida there is a wide offer in health services so you should not worry about receiving the best care in case you need to go to a medical professional.
The offer is varied and accessible for all types of budgets. In addition, little by little it is adapting to receive residents from other parts of the world who have made Mérida their new temporary or permanent residence.

It may interest you: Beautiful sunsets on beaches near Mérida.
4.- The rent is accessible
Compared to other states of the Republic, real estate rentals in Mérida are not only accessible, but they are tailored to your most specific needs.
It is important that before renting a property you compare the prices and amenities it offers against others in the market. So you can make a decision that fits your budget, needs and tastes.
Quote different options, investigate calmly since you are choosing the place where you will live. If you require guidance, do not hesitate to request the real estate services to buy or rent a house in Mérida.
Also consult here are the best areas to live in Merida. The city is expanding and you don't want to live near the highway or in an unfavorable area.

5.- Education is first class
Another aspect that you should not worry about is the education of your children. In Mérida there are various options for private and public schools at all educational levels.
From nursery schools to universities in Mérida you can be sure that your children will receive first-class care.
The educational quality of both private and public schools is a reality in Yucatan.
Disadvantages of living in Mérida ...

1.- The weather
It is well known that one of the largest disadvantages of living in Merida it is the particular heat that distinguishes it, especially the one that can be felt between the months of April to September.
But don't worry, because it is very possible that after a while you will get used to the high temperatures of your new city and they will not pose a threat to you.

The artistic offer is a con for those people who are accustomed to attending concerts, plays, museums and cultural festivals of international or distinguished personalities.
Although there are more and more efforts to generate a broader artistic scene, the truth is that between the disadvantages of living in Merida, the presence of great artists is a reality.
It is very possible that you are left with the desire to see your favorite artist since they usually appear in the country's capital or in the cities near it.
Mérida is a leader in the development of cultural events and in the promotion of its culture. If you do not reach an artistic event, you can always consult the culture billboard.
Read: Art and design at your feet, do you already know the shoes of Ticul, Yucatan?
3.- Urban transport
Another disadvantage of living in Mérida is urban transport. Many times it is necessary to resort to bus services and that is where you can come across an impossible mission if you wanted to get to your destination on time.
A proposal was recently published to create an App that helps users find the most efficient route, so this disadvantage will probably diminish soon.
However, low government investment to meet the demand for public transportation is a reality. Units are insufficient, many are unhygienic and offer poor quality service.
Public transportation in the city of Mérida has a cost of $8.00 general and $3.00 pesos for those who present a student or senior citizens' credential.
On the other hand, traffic is a differentiator that distinguishes the city from the great metropolises. Those who visit Merida feel the beauty of being able to travel wherever they please without delay.
However, one of the future disadvantages of living in Merida will be traffic. The city's infrastructure is not designed for heavy automobile flows.
A proof of the above are the more than 30 new red bulbs, of private transport; uncut that the Population index increases year by year at accelerated rates.
4.- Wages are lower than in other cities in the country
It is true that some of the services are cheaper, but in contrast, lwages in Merida are significantly lower of those that offer in cities like Mexico, Guadalajara or Monterrey.
Unfortunately, this directly affects the quality of life of the inhabitants. Those who, to counteract these disadvantages of living in Merida, have opted for entrepreneurship.
Maybe you are interested: Estates in Yucatan to stay on a trip back in time.
5.- The cost of living is on the rise
As a city that attracts investment, living costs are increasing.
The rents every year rise more than 8% in certain areas until 20%. The costs of services such as schools, entertainment and leisure increase more than the annual GDP.
In summary of the disadvantages of living in Merida is that the more time passes the more expensive life becomes. If you were wondering how expensive is it to live in Merida? You already have the answer.
One factor that can change the panorama of the disadvantages of living in Merida is that the beach is 30 minutes away. Your weekends will be different.
As you can see, Mérida is a city that invites people to stay for a long time to enjoy all the benefits that can be found there. Now you have to tell us, What is it like to live in Merida?